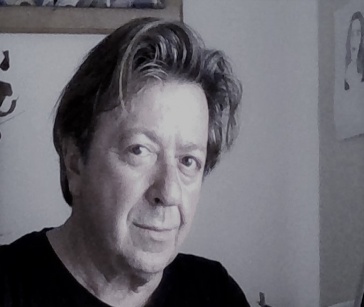 Antonios Georgoulas
Professor
Office:
101
Office hours: Phone:
28310 77212
Email:
This email address is being protected from spambots. You need JavaScript enabled to view it.
---

EDUCATION
Sociology and Ethnology at University of Human Sciences of Strasbourg (1979-1989).
TEACHING EXPERIENCE
Professor of Sociological – Anthropological Theory
Epistemology of Social Sciences.
I' am currently working on the relations between the sociology of sciences and the standpoint's epistemologies.
SELECTED PUBLICATIONS
Books
Trajectories in convergence: Rural emigration and the formation of labor space in Greece, Athens" 1997
Invisible paths: Differentiation, name's practices, identity, Athens, 1997
Politics of the social theory. Categories of thought and social structures, Athens" 2006
The project of equality and genesis of sociology: Introduction to dialectics between social science and its object, Athens, 2008.
Social theories in action. Conceptual and ideological change, Athens, 2010
The genesis of sociology and modern anthropology, Athens, 2014.
Transformations in education. Modern ideology and procedures of symbolic domination, Athens, 2017.
The struggle of standpoints. Structure and transformations of the social science, Athens, 2020.
Edited books [with translation and introduction]
Emile Durkheim & Marcel Mauss, De quelques formes de classification primitive, Athènes, 2001.
Emile Durkheim, Pragmatisme et sociologie, Athènes, 20011.
Emile Durkheim, Sociologie et philosophie, Trikala, 2015.